Map Unavailable
Date/Time
Date(s) - 29/05/2015
9:00 am - 11:30 am
Categories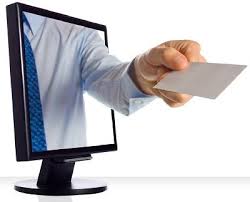 If there are no clients from whom to generate income, there becomes little point in carrying on a business.
We all know how important the generation of new clients can be. And we know too that outgoings spent on advertising can have hit and miss results.
That's why at More Profit Less Time, we dedicate serious time and energy into training our business owners in familiarizing themselves with the factors that generate more clients as opposed to actions that simply stimulate the bank accounts of advertisers.
In this workshop, you will learn:
How to develop your unique placement within your industry
How to create a compelling and risk-free guarantee
The basics of good, measurable advertising
The difference between advertising and effective marketing
How to extract the greatest value from the least outlay
How to continue to prosper in difficult economic times
The essential pointers that you will evaluate and assess within this module are priceless in what they can do for your business. If you're looking for the best ways in which to capitalize on what you have, whilst still expanding your business, then this is the session for you.
The doors will open at 8:45 AM. Session will start at 9:00 AM sharp and finishes at 11:30 AM.
All materials are provided.

NO RISK Guarantee: If you participate and don't feel you got enough value from the workshop, we will refund your money in full and you can keep all the material. 
For more information, email admin@moreprofitlesstime.com or call at 03 9018 5699.
Bookings
Bookings are closed for this event.